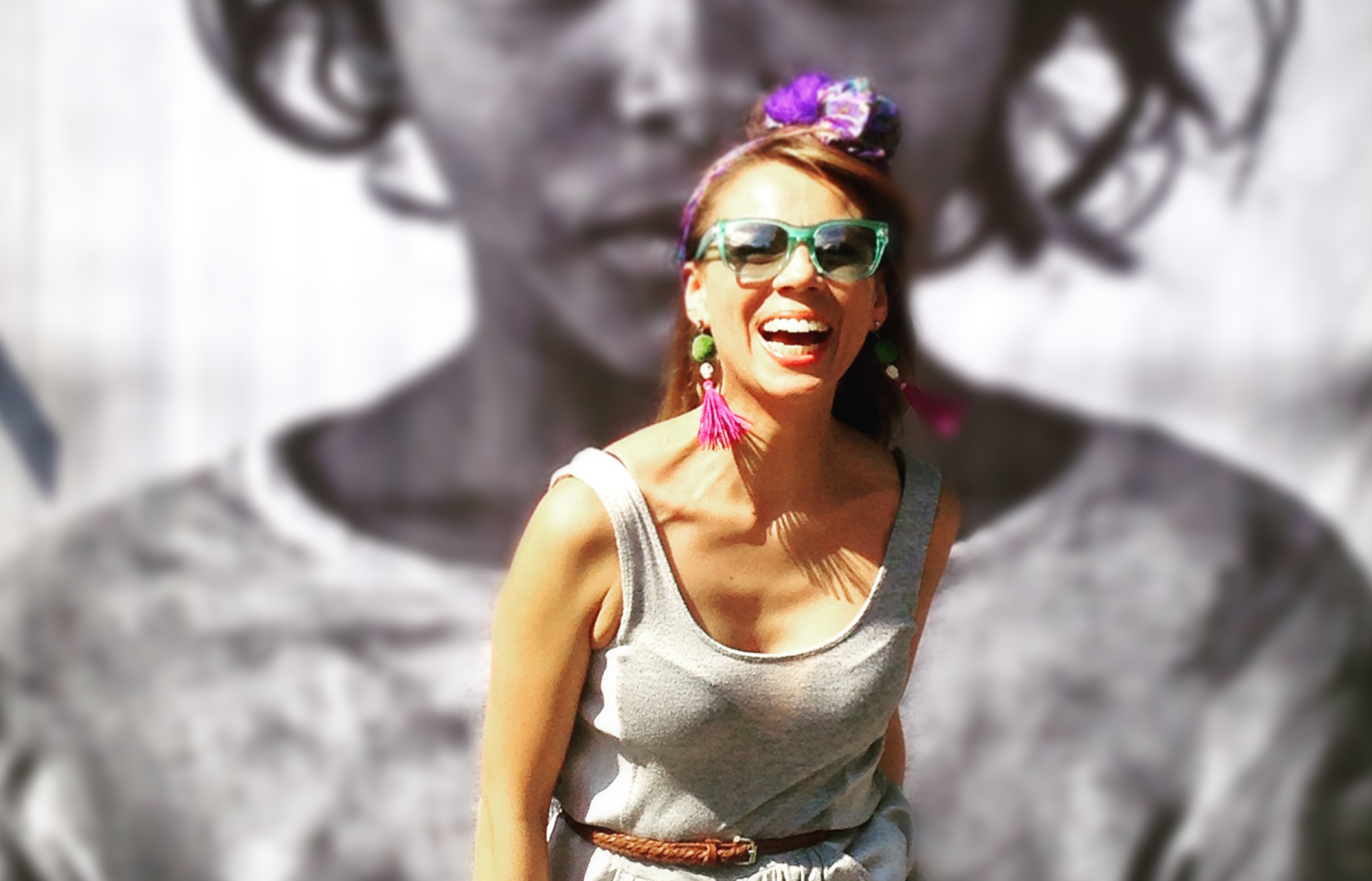 A LITTLE ABOUT ME…
While being a full-time singer and Vocal Technique coach, the entertainment industry put me in the right spot: the voice over. I decided to move to New York City to challenge myself, explore and inspire my craft to continue to deliver a versatile work that only the confidence of over 10 years of experience can provide.
It all started in Colombia, in 2005, when I decided to quit my job as a Press and take over the music. I was a lead vocalist in a House Music band. Then, I started recording Jingles as a casualty of the network. You know, the – "I have a friend of a friend who…"- thing. Eventually, a Voice Over was required here and there and I was always willing to stand in front of the Mic!
By 2008 and with an active agenda on stage, I started sharing what I have learned in Vocal Technique, teaching simultaneously in EMMAT for the next 5 years.
Following my passion for the voice and the art of words, I trained for communication techniques with René Figueroa and took an intensive couple of months in CENTAURO COMUNICACIONES learning the art of Dubbing. From small to main characters, I enjoyed every stage in the recording booth as a Voice Actress!
I left Colombia in 2014 and found out how defiant New York is, so I had to get myself a good neutral Spanish Voice Over coach, Simone Fojgiel, who re-built my craft into a more consistent tool, to sound clean, friendly, warm, deep and honest.

SPANISH VOICE OVER TALENT
Versatile, Passionate and Expressive, Ana María Roa, (also known as Annie Kallpa, the singer) is a Professional Female Voice Over Artist from Bogotá (Colombia) who has learned the tricks to play with her voice and find the perfect fit for a text for Tv / Radio Commercial, Documentary Narration, Corporate Narration, Network / Affiliate promos, IVR (Interactive Voice Recognition), Audio Books, Web Explainer Videos, E-learning and, specially, Dubbing, in which has characterized as a voice actress a number of well known talents like Demi Moore, Catherine Zeta-Jones, Lucy Liu, Marisa Tomei, Rosanna Arquette, Tara Morice, in titles that were issued for a Hispanic audience in international channels like Disney Channel, National Geographic, Discovery, TNT, Turner, Discovery Kids, among many others.
In 2005, Ana Maria started singing professionally and after a few years became the best-positioned house music singer in her country.
Her voice experience goes way beyond not only as a leader of Annie Kallpa Band performing in corporate and private parties, festivals and runaways but also as part of a variety of Jingles and other projects for different targets.